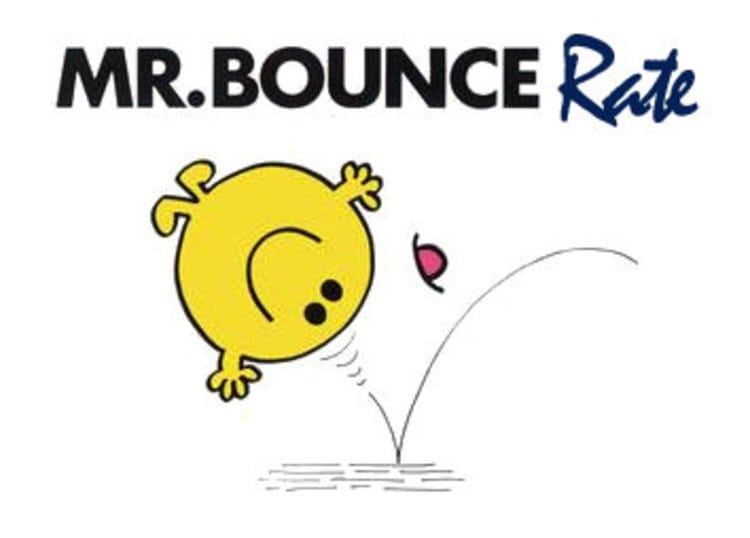 How To Reduce Website Bounce Rate To 1%
I have seen many Pakistani blogs with high bounce rates.
The reason is simple; they just learn On-Page, Off-Page and Keyword research.
They don't think beyond that. I have talked many times that SEO is both art and science.
Science is because you have to understand the complicated and ever changing algorithms of Google
And
Art is because you have to make use of copywriting, psychology, graphic designing, and other things to make SEO more appealing and stunning to your users, and course, for the big G.
The first and simple rule to reduce the bounce rate is to write short and compelling sentences as I've written above.
Not a single paragraph must have more than three sentences.
In the modern era, we don't like to read long paragraphs nor do we have time for it.
More than 60% websites of Pakistan have long paragraphs like this http://bit.ly/LongParagraph
OMG! Such a long paragraph and no space between the paragraphs? It's an insane mistake!
I will never visit such a site in my life again.
Yes, yes! It doesn't matter either the person has done triple Ph.Ds in English or a student of LUMS. I will never visit the site.
I have killed this statement many times "Content is King."
But I depict:
"How you represent the content with posters, captivating short sentences, images, videos, headings, and how you connect your words with the culture of that person's country" is the KING.
In such things, a lot of things matter. The important ones are the followings:
1. Are font size and font family readable or not?
2. Is your font color easy to read?
3. Is your title big enough to be considered a title? The same goes for headings from <h1> to <h6>
4. Are your sentences short and interesting to read from top to bottom? Do they have coherence and smoothness?
5. Does your logo seem professional?
6. Is the look of your website professional?
And much more.
You might be thinking why the last two options matter.
Let me ask you a question.
Just tell me your favorite website.
I am 90% sure; it will have the fantastic theme, great logo and easy to read font et cetera.
The best way is to visit the famous website like BBC, Propakistani, TechRadar, Backlinko, Neil Petal, and check which font they are using, size and colour.
For this, just learn a little bit "Inspect Element" of Google Chrome and the basic of HTML and CSS.
Watch my 3 minutes of this Urdu video:
How to Be An Expert of Almost Any Skill – Great for Beginners (3 Minutes) at http://bit.ly/BFLearnSkills
So, it is your short assignment, do it. The second rule is responsible for more than 60% that will be explained in the next SEO Episode tomorrow at 9 PM. It was getting long, so I stopped writing. 
🙂
–
Urdu Audio Recording: https://archive.org/embed/Recording12
SOurce: M Aamir Mursleen